Sully was brought into a doggie daycare in Indianapolis Indiana yesterday as an owner surrender. It was a domestic abuse situation, and the wife left 2 dogs with her husband. He took it upon himself to starve not only Sully, but his furbrother as well.
As you can see, he was near death from starvation. MN Boxer Rescue is bringing this sweet boy into their rescue and we need flight from Indianapolis, IN to Chicago, IL on Saturday, January 2, 2010.
If you can help us out, please email me directly at
may.heckman@gmail.com
Please help us save Sully!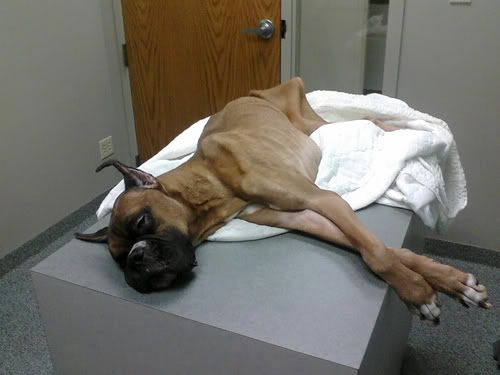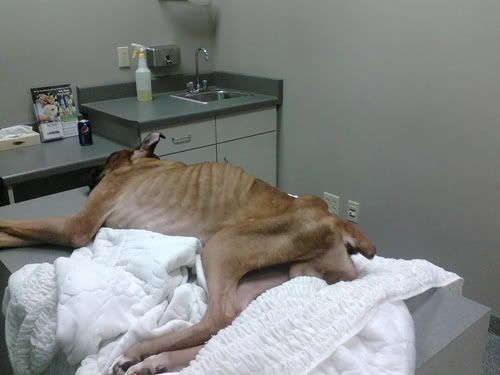 Thank you in advance!!